Sea Trek®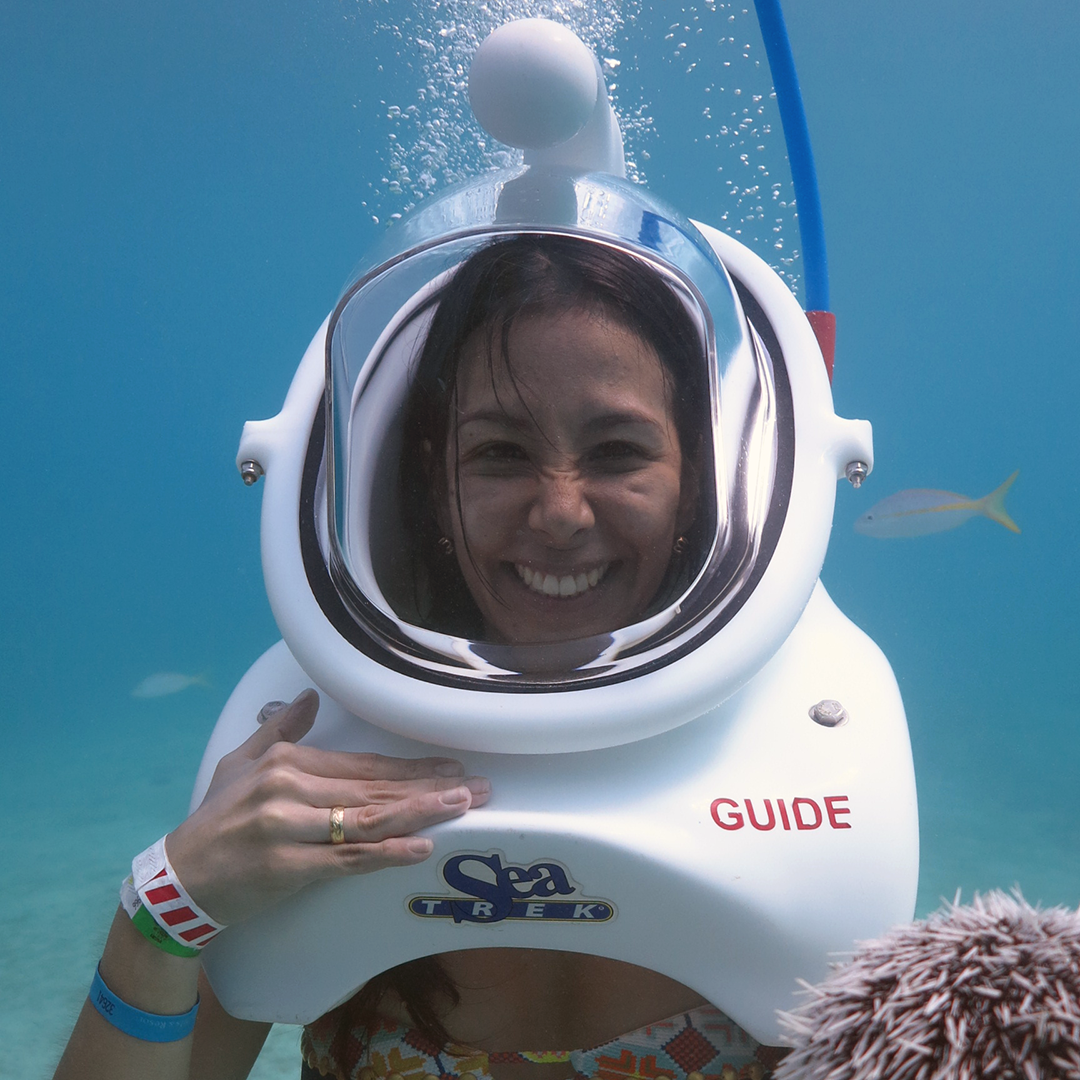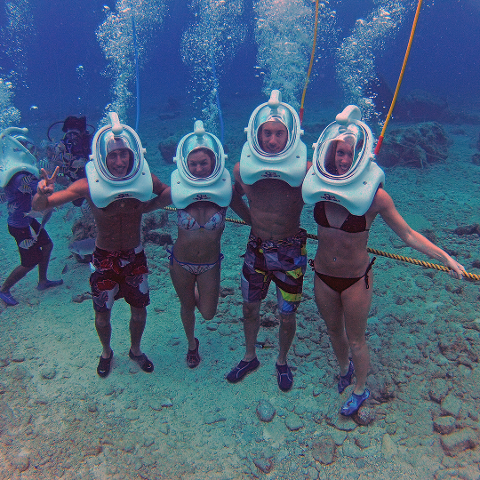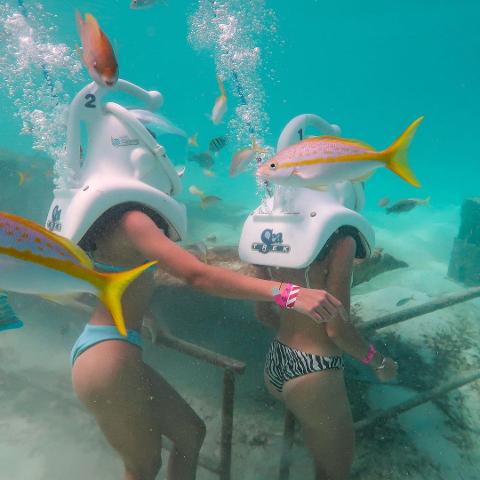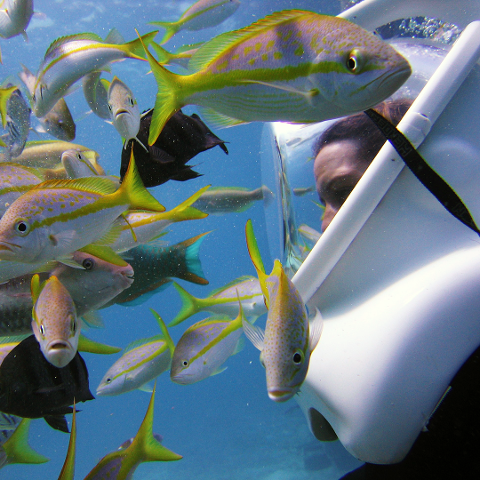 Duration: 2 Hours (approx.)
Location: Isla Colon, Bocas del Toro
Product code: PTCAX8
You'll be welcomed into a special area, where the guides explain the simple use of the Sea Trek® helmet and about the activity. Next, you must try on the helmet; it must fit well to enjoy the activity.
Afterwards, you will descend some steps to the seabed. This descent is little by little, so you become familiarized to the water environment and the use of the helmet. Once you reach the bottom, you will be guided by a path marked by railings, for a more comfortable underwater walk.
Breathe in a natural way and enjoy the scenery that surrounds you!
INCLUDES:
Sea Trek® individual helmet.
Diving shoes (only during the activity)
DETAILS:
Duration: 30 minutes (20-22 min under the sea).
Minimum age required: 8 years (it's important to try on the helmet, it must adjust well to enjoy the activity).
Maximum depth: 23 ft.
Maximum capacity: 6 people
SPECIAL INDICATION
Activity not recommended for pregnant women and those who suffer from heart or ear problems, asthma, epilepsy, claustrophobia, hypertension or diabetes; with recent surgery, fractures or serious injuries